Detailed instructions (PDF) on how to get to the venue:
Download PDF practical information
Organiser
Frank Bold is a purpose driven law firm using the power of business and non-profit approaches to solve social and environmental problems. Together with the Modern Corporation, a project based at Cass Business School, it leads the Purpose of the Corporation Project, a strategic and open-source platform for leading thinkers and organisations interested in promoting the long-term health and sustainability of companies.
The Creating Sustainable Companies Summit is free of charge but registration in advance is required (places are limited).
Venue
BIP, Place Royale 11
Brussels, 1000
Entrance (private courtyard)
The summit will be held in the heart of Brussels in an exceptional neoclassical building next to the European institutions and the city center, easily accessible by all means of transport.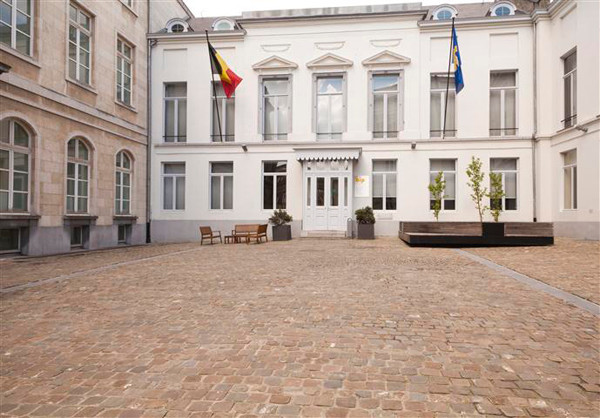 Recommended accommodation
Below you will find the location of the venue in the map marked in green.
If you are coming from abroad, the official hotel partner of the summit, the NH Brussels City Centre (marked in a red) offers a special rate for the occasion. You can take advantage of the deal and book a room for the night of the 27 by filling in a specific form. Please get in touch with us to proceed with the booking (rooms are limited).